T32 Postdoctoral Training Program
Molecular and Translational Rheumatology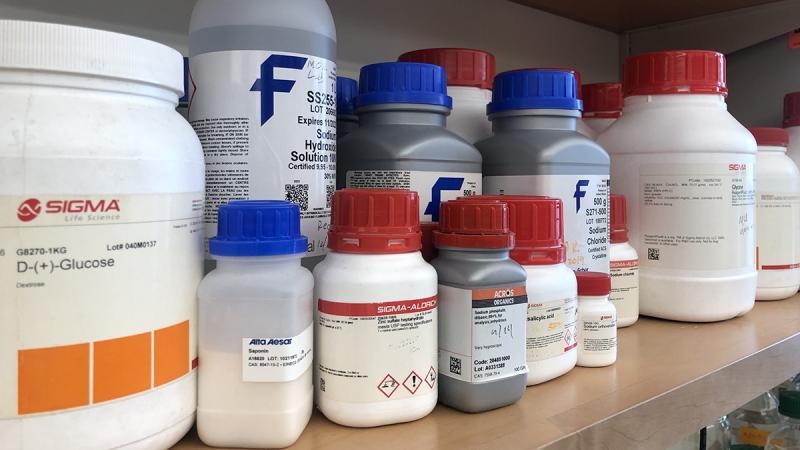 Molecular and translational rheumatology is the future dimension of a career in rheumatology at a research university like Columbia. Translational rheumatology involves bringing the rheumatology patient and their disease into the laboratory to unravel the mechanisms responsible for their disease. The goal is simply to understand what is wrong with the patient in molecular terms so that improved and individualized therapies can be developed.
If you are curious about improving understanding of the disease and motivated to improve insight into treatment, then you have what it takes to become a translational rheumatologist. The responsibility of the Division is to provide the training that you need to succeed in this type of an academic career and the principal mechanism for this critical part of your career development is the T32.
Program Mission
The program's mission is to train promising early career investigators in the methodologies and approaches needed for scientific careers in molecular and translational rheumatology. Eligible candidates are PhD or MD postdoctoral scientists or rheumatology fellows who are committed to autoimmunity research. By providing an innovative training environment that builds on the considerable strengths of Columbia University and supported by a superb set of mentors, we offer three training tracks: genetic predisposition of autoimmunity, mechanisms of rheumatic diseases, and progression to clinical disease.
Program Design
This program consists of one-on-one training by the mentors, as well as required lectures and coursework, and includes optional degree coursework. A major focus of research program is on learning to bridge computational science with the molecular and cellular biology of rheumatic diseases.
Research Mentors 
Anca Askanase, MD, MPH, Professor of Medicine
Joan Bathon, MD, Professor of Medicine
Elana Bernstein, MD, MSc, Assistant Professor of Medicine
Angela Christiano, PhD, Professor of Dermatology and Genetics and Development
Hachung Chung, PhD, Assistant Professor in Immunology
Remi Creusot, PhD, Assistant Professor of Medical Sciences
Christine Garcia, MD, PhD, Professor of Medicine
Laura Geraldino-Pardilla, MD, MS, Associate Professor of Medicine
Ali Gharavi, MD, Professor of Medicine
Jon Giles, MD, MPH, Associate Professor of Medicine
Mark Gorelik, MD, Assistant Professor of Pediatrics 
George Hripcsak, MD, MS, Professor of Biomedical Informatics
Clark Hung, PhD, Professor of Biomedical Engineering
Lisa Imundo, MD, Associate Professor of Pediatrics
Ian Kronish, MD, MPH, Associate Professor of Medicine
Jose Luchsinger, MD, MPH, Professor of Medicine and Epidemiology
Mathew Maurer, MD, Professor of Medicine
Joshua Milner, MD, Professor of Pediatrics
Adam Mor, MD, PhD, Associate Professor of Medicine
Jordan Orange, MD, PhD, Professor and Chairman of Pediatrics
Steve Reiner, MD, Professor of Immunology
Megan Sykes, MD, Professor of Medicine, Immunology, and Surgical Sciences
Ira Tabas, MD, PhD, Professor of Medicine and Pathology and Cell Biology and Physiology and Cellular Biophysics
Stavros Thomopoulos, PhD, Professor of Biomechanics
Gordana Vunjak-Novakovic, PhD, Professor of Biomedical Engineering
Bob Winchester, MD, Professor of Medicine
Explore Our Research
For more information on the programs, please contact: 
Phyllis Smith
Division Administrator 
ps3229@cumc.columbia.edu

Bob Winchester, MD
Professor of Medicine
rjw8@cumc.columbia.edu

Joan Bathon, MD
Professor of Medicine
jmb2311@cumc.columbia.edu