Curriculum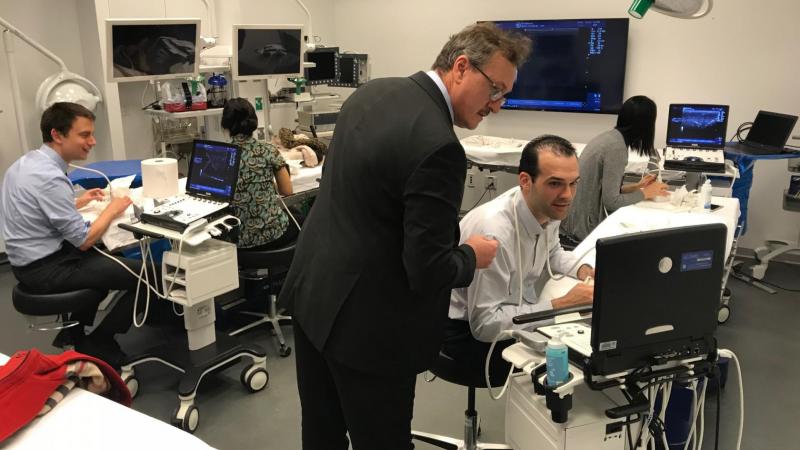 The emphasis of the program's first year is on clinical proficiency; in the ensuing year(s) the focus is on clinical investigation or basic science research. Third and fourth years of research training are available through an NIH T32 grant mechanism for qualified fellows who seek academic research careers.
First-year Curriculum
Diagnosis, treatment, and management of patients with rheumatic disease
Understanding of the role of the consultant and how to effectively consult
Basic immunology and concepts for understanding the pathophysiology of autoimmune diseases in general and rheumatologic diseases in particular
Basic principles for the treatment of these diseases
Research in autoimmunity and rheumatology through journal clubs and grand rounds
Fundamentals of orthopedic approach to musculoskeletal disease
Quality assurance, cost containment, and ethics
Second-year Curriculum
Diagnosis, treatment, and management of patients with rheumatic disease
Research project
Further exposure to current research in treatment, diagnosis, and etiology of autoimmune and rheumatologic diseases through participation in laboratory or clinical research
Fellows who have a strong interest in developing a career in research may elect to do a third year through discussion with the Division Director.
Third-year Curriculum
Continued direct involvement in a research project
Additional training in research methods
Continued clinical exposure to autoimmune and rheumatologic diseases through selected rheumatology continuity clinics
Rotations
Consult Services
First-year fellows rotate through the Milstein, Allen, and James J. Peters VA Medical Centers each month.
NewYork-Presbyterian Hospital (Milstein/Allen Hospitals): Fellows are responsible for in-patient, outpatient, and emergency room consultations and follow-up evaluations in the Milstein and Allen Hospitals. Each fellow consults an average of 40-50 new patients each month at the Milstein Hospital. The rheumatology fellow is the primary consultant at the Milstein or Allen Hospitals, under the supervision of a full-time faculty member in the Division of Rheumatology serving as the Attending on Service. Inpatient rounds are conducted on a daily basis.
James J. Peters Veterans Affairs Medical Center (JJP VAMC): Fellows participate in both inpatient and outpatient care of adult rheumatology patients and rotate through other outpatient clinics, including Dermatology and Rehabilitation Medicine. The JJP VAMC provides a significant number of opportunities to perform arthrocentesis and intraarticular joint injections. All clinical activities of fellows, including all clinical encounters and procedures, are continuously supervised by an attending physician. Fellows also participate in multidisciplinary meetings with Dermatology and Radiology.
Clinics
During the Milstein and Allen months, first-year fellows attend 3 clinics each week, including Lupus clinic, Special Arthritis clinic, and Faulkner General Arthritis clinic. During the VA month, first year fellows only attend VA clinics.
Other outpatient rotations include pediatric rheumatology clinic, dermatology clinic, EMG, and orthopedic clinics.
Second-year fellows attend 2 clinics each week, with the remainder of their time being dedicated to educational activities and research.
Arthritis Clinic #1:  Located on the second floor of the Herbert Irving Pavilion, Arthritis Clinic #1 meets on Thursday afternoons and is a general arthritis clinic with a long tradition, having been instituted in the 1930's. The clinic runs for 4 hours and fellows will see an average of 5-8 patients per session. Patients with the full range of rheumatologic illnesses are seen. Faculty members of the Division of Rheumatology, in scheduled rotation, will be the designated teaching attendings.
Arthritis Clinic #2: Arthritis Clinic #2 meets on Tuesday afternoons in the same space as Arthritis Clinic #1. The general features of the clinic are the same. As with the Thursday clinic, a wide variety of rheumatologic problems are referred to this clinic. Typically this is where fellows follow patients with vasculitis, myositis, and other related systemic autoimmune diseases.
Lupus Clinic: Lupus Clinic meets on Wednesday morning on the second floor of the Herbert Irving Pavilion. This clinic is designated as both a clinical and research clinic. Fellows see their patients on a regular basis and are responsible for their ongoing management. All fellows are taught how to perform SLE scoring assessments (SLEDAI), and appropriate patients are referred for clinical trials, allowing fellows to obtain experience with the mechanisms and ethics of clinical trial recruitment. The lupus clinic provides trainees with a rich opportunity to see and treat patients with this complicated disease.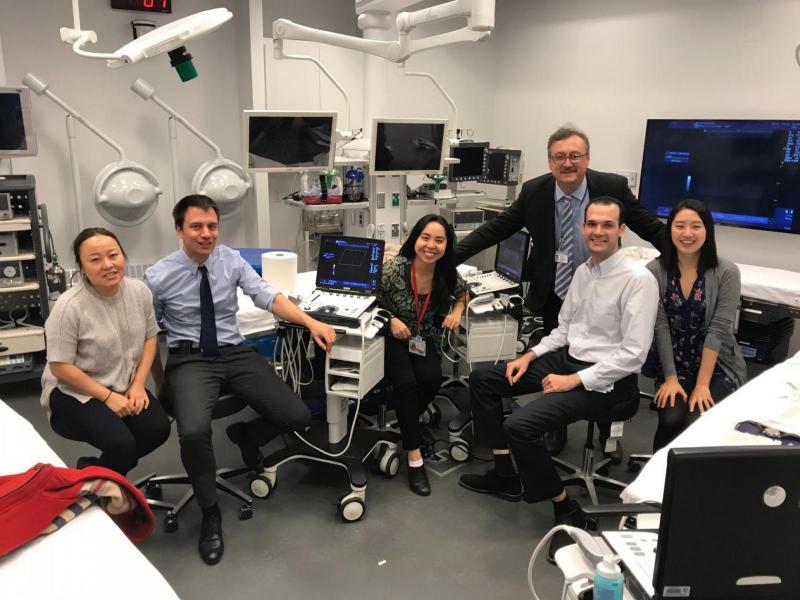 Conferences
Core curriculum lectures from July-September
Divisional Grand Rounds
Journal club
Meet the Professor sessions with Faculty
Ultrasound sessions with our USSONAR trained faculty
Research Conference
Radiology Conference
Renal Pathology (with the Renal Division) Conference
Interstitial Lung Disease (with the Pulmonary Division) Conference