Robert J. Winchester, MD
Board Certifications:
Rheumatology, Internal Medicine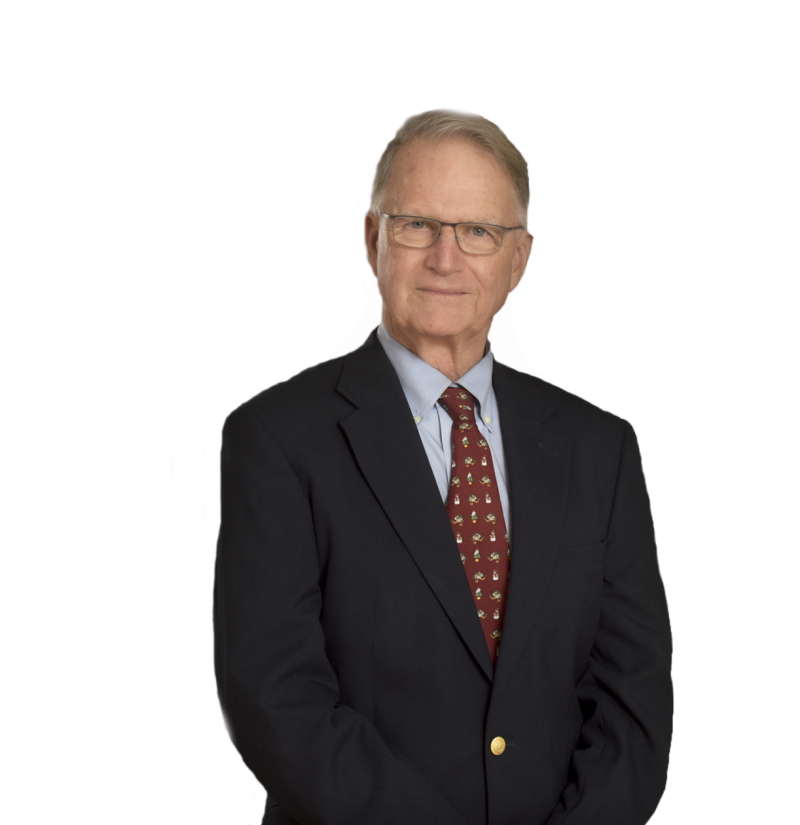 Overview
Academic Appointments
Professor of Medicine
Professor of Pathology & Cell Biology
Professor of Pediatrics
Dr. Winchester has had a sustained interest in human autoimmunity. His earlier studies defined the molecular importance of rheumatoid factors, other autoantibodies and immune complexes in human disease. Moreover, Dr. Winchester was involved in the early identification and tissue expression of human MHC class II molecules. As importantly, his studies of the polymorphisms of MHC molecules have provided the basis of establishing the link between MHC genotype and susceptibility to autoimmunity. For example in the late 1980's Dr. Winchester and colleagues showed that susceptibility to rheumatoid arthritis was determined by sequences in the b chain of MHC class II molecules.
This observation led to the shared MHC 'epitope' hypothesis which provides a molecular basis for susceptibility to rheumatoid arthritis associated with a region on the MHC molecule involved in both binding of the peptide and interacting with the TCR. This seminal discovery has emphasized the importance of the modern means of HLA typing which involves DNA sequencing of the MHC genes and the theoretical basis for the discovery of antigens that initiate autoimmune disease. In recent years Dr. Winchester has also focused on DNA and peptide sequence analysis of T cell receptor a and b chains in order to define the changes in the TCR repertoire associated with autoimmunity.
Email: rjw8@cumc.columbia.edu
Hospital Affiliations
NewYork-Presbyterian/Columbia
Insurance Accepted
Aetna
EPO
HMO
Medicare Managed Care
NY Signature
NYP Employee Plan
POS
PPO
Signature Administrators
Student Health
AgeWell
Medicare Managed Care
Special Needs Plan
Capital District Physician Health Plan
Capital District Physician Health Plan
Cigna
EPO
Great West
HMO
POS
PPO
Emblem/GHI
Medicare Managed Care
PPO
Emblem/HIP
ConnectiCare
EPO
HMO
Medicare Managed Care
POS
PPO
Vytra
Empire Blue Cross Blue Shield
EPO
Medicare Managed Care
PPO
MVP Health Care
Child/Family Health Plus
Essential Plan
HMO
Medicaid Managed Care
UnitedHealthcare
Columbia University Employee Plan
HMO
Medicare Managed Care
POS
PPO
*Please contact the provider's office directly to verify that your particular insurance is accepted.
Credentials & Experience
Education & Training
Cornell University Medical College, NY
Internship: New York Hospital - Cornell Medical Center
Residency: New York Hospital - Cornell Medical Center
Board Certifications
Rheumatology
Internal Medicine
Research
Grants
IDENTIFICATION OF IMMUNOLOGICAL MECHANISMS TARGETING THE MYOCARDIUM IN RHEUMATOID ARTHRITIS (Private)

Jul 1 2019 - Jun 30 2022
INFLAMMATION AND CARDIOVASCULAR DISEASE IN RHEUMATOID ARTHRITIS (Federal Gov)

Jun 1 2017 - May 31 2022
ADIPOSE INFLAMMATION IN RHEUMATOID ARTHRITIS (Federal Gov)

Sep 15 2016 - Aug 31 2021
SIGNIFICANCE OF INTRARENAL T CELLS IN SLE NEPHRITIS (Federal Gov)

Jan 25 2016 - Dec 31 2020
EARLY IMMUNE EVENTS ASSOCIATED WITH VASCULAR INFLAMMATION IN RHEUMATOID ARTHRITIS (Private)

Aug 8 2018 - Aug 7 2020
SIGNIFICANCE OF ELEVATIONS OF CERTAIN MEMORY-EFFECTOR T CELL AND INFLAMMATORY MONOCYTE SUBPOPULATIONS IN RHEUMATOID ARTHRITIS FOR THE PRESENCE OF SUBCLINICAL CORONARY ARTERY ATHEROSCLEROSIS (Private)

Nov 1 2014 - Dec 31 2018
PFIZER INDEPENDENT GRANTS FOR LEARNING AND CHANGE-FELLOWSHIP GRANT (Private)

Jul 1 2016 - Jun 30 2018
ERK SIGNALING IN INFLAMMATORY BONE LOSS (Federal Gov)

Jun 1 2008 - Jan 31 2018
ADIPOSE INFLAMMATION AND HLA OBESITY INTERACTIONS IN PSORIATIC ARTHRITIS (Private)

Jul 1 2015 - Jun 30 2017
PREDICTORS OF PROGRESSION OF ATHEROSCLEROSIS IN RA (Private)

Jul 1 2015 - Jun 30 2017
HETEROGENEITY OF DISEASE MECHANISMS IN PSORIATIC ARTHRITIS (Private)

Apr 1 2015 - Mar 31 2017
AN RA IMMUNE SYSTEM DERIVED FROM PATIENT S STEM CELLS (Federal Gov)

Jul 1 2013 - Mar 31 2016
PATHWAYS AND BIOMARKERS OF MYOCARDIAL DYSFUNCTION IN RHEUMATOID ARTHRITIS (Private)

Jul 1 2013 - Jun 30 2015
ADIPOSE TISSUE INFLAMMATION IN RHEUMATOID ARTHRITIS: ASSOCIATIONS WITH DISEASE CHARACTERISTICS, CARDIOMETABOLIC RISK FACTORS, AND ATHEROSCLEROSIS (Private)

Jul 1 2012 - Jun 30 2014
PROTOCOL ITN034AI: A RANDOMIZED, DOUBLE-BLIND, CONTROLLED , PHASE II MULTICENTER TRIAL OF CYLA4IG (ABATACEPT) PLUS CYCLOPHOSPHAMIDE VS. CYCLOPHOSPHAMIDE ALONE IN THE TREATMENT OF LUPUS NEPHRITIS (Federal Gov)

Jan 1 2008 - Apr 30 2014
A NOVEL, EXPLORATORY APPROACH TO DELINEATING THE MECHANISM OF THE INCREASED RISK OF PREECLAMPSIA IN SLE: INTERACTION OF MATERNAL KIR AND FETAL HLA-C GENOTYPES (Private)

Dec 1 2010 - Nov 30 2013
PFIZER"S MEDICAL & ACADEMIC PARTNERSHIP (MAC) RHEUMATOLOGY V ISTING PROFESSORSHIP AWARD (Private)

Aug 10 2010 - Aug 9 2011
MAPPING AUTOIMMUNE PHENOTYPES IN MULTIPLEX FAMILIES (Federal Gov)

Jul 1 2010 - Jun 30 2011
HIV PROTECTIVE IMMUNITY AND PERINATAL EXPOSURE (Federal Gov)

Sep 26 2002 - Aug 31 2009
AUTOIMMUNE CENTERS OF EXCELLENCE (Federal Gov)

Apr 1 2008 - Mar 31 2009
CHILD HEALTH RESEARCH CENTER CAREET DEVELOPMENT AWARD (Federal Gov)

May 28 2003 - Nov 30 2008