Overview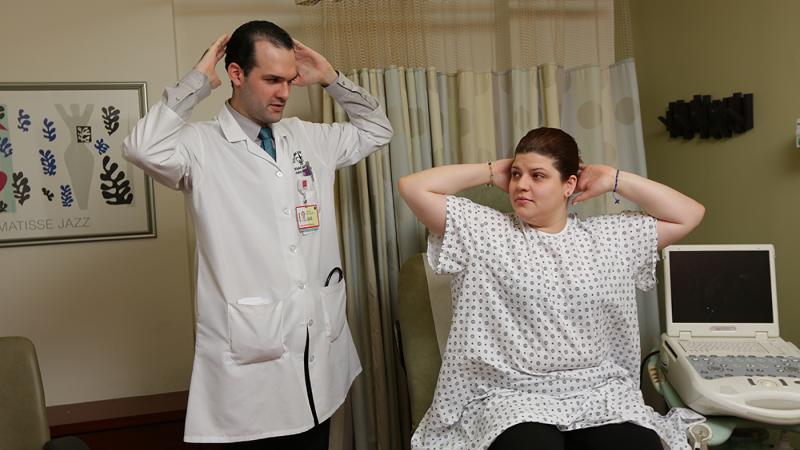 | | |
| --- | --- |
| Application Deadline | Rolling |
| Program Start Date | July 1 |
| Number of Positions Available | 3 |
| Length of Program | 2 years with option for third year of research training |
The Rheumatology Fellowship is a two-year program with an option for further research training. The primary goal of the program is to train physicians to be highly skilled consultants in rheumatology with demonstrated competencies in patient care, medical knowledge, professionalism, practice-based learning, and systems-based practice. The program's emphasis on clinical experience, didactics, and research prepares fellows for their choice of career: clinical practitioner, clinician educator, or researcher. Columbia University Medical Center has a diversity of top-notch, world-renowned resources that can be an invaluable part of the training experience.
The emphasis of the program's first year is on clinical proficiency; in the ensuing year(s) the focus is on clinical investigation or basic science research. A third year of research training may be offered to fellows who distinguish themselves during the program.
During all years of the training program, fellows participate in regularly scheduled teaching exercises. These include a weekly conferences covering basic pathophysiology and clinical topics, journal club, and research conferences. Fellows also attend the lupus clinic, inflammatory arthritis clinic, and Faulkner General Arthritis Clinic on a weekly basis.
Other outpatient rotations include pediatric rheumatology clinic, dermatology clinic, EMG, and orthopedic clinics. We also have an ultrasound curriculum that is taught by our USSONAR trained faculty.
The Rheumatology Fellowship provides the foundation for training the future academic leaders, physician scientists, and clinical educators in rheumatic disease. The fellows are an essential part of the division. Our faculty are committed to training the academic leaders of tomorrow, who will play an essential role in bringing new ideas, energy, and perspective to rheumatology.
Download the Rheumatology Fellowship Handbook for more information about the rheumatology fellowship at Columbia.
Contact
Rion Mahabal
Fellowship Coordinator
rm2800@cumc.columbia.edu